Hiking Distance 2.4km circuit.
Hiking Time A half to 1 hour.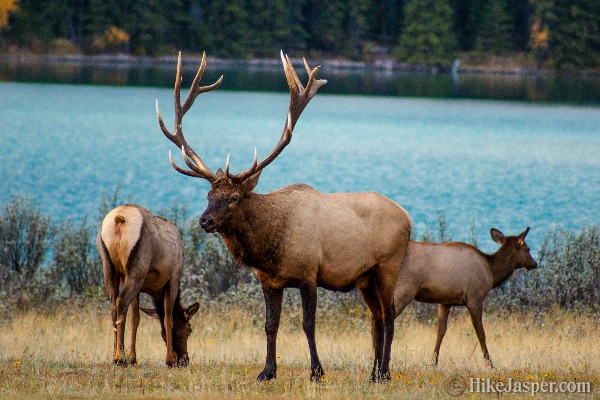 Getting to
Lake Annette..
Lake Annette can be found by following highway 16 towards Edmonton. Take the Maligne Lake road across the Athabasca river and make your first right towards Jasper Park Lodge. Take the left turn at 1 kilometer towards Lake Annette. There are picnic areas that you can stop at anywhere here, but we would continue to the last one, which is probably the most popular.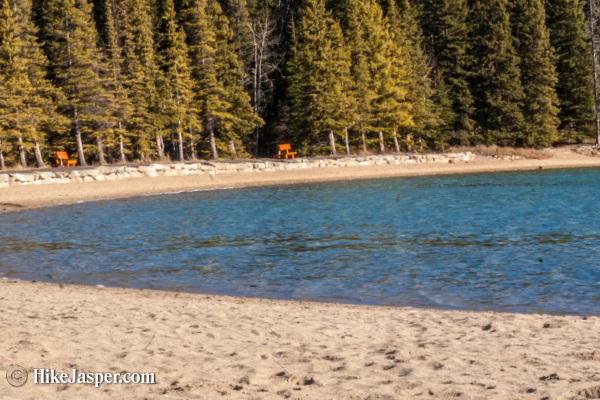 The
Lake Annette
Hike..
From the picnic area, go south towards Lake Annette's lakeshore or beach. The hiking trail is a well-marked paved path with numerous displays that show the names of the surrounding mountains. This loop around Lake Annette can also be done in a wheelchair with a little bit of effort near the end of the circuit. There is a hill that may pose some difficulty, but should be fine for the majority. This is a nice introductory hiking loop around a very peaceful lake. Lake Annette's short hike will introduce you to the surrounding mountains and ranges while also displaying the unique properties of glacial lakes.

Learn the Mountain names on this hike!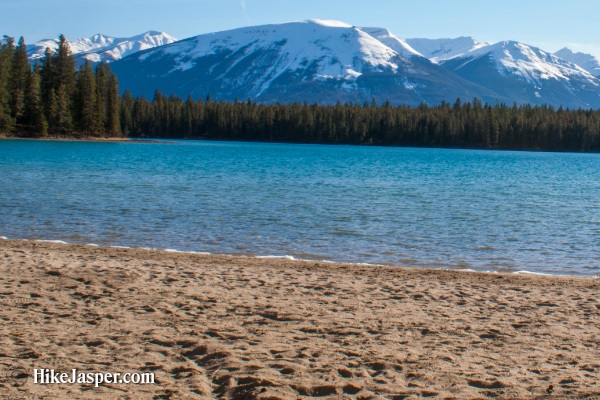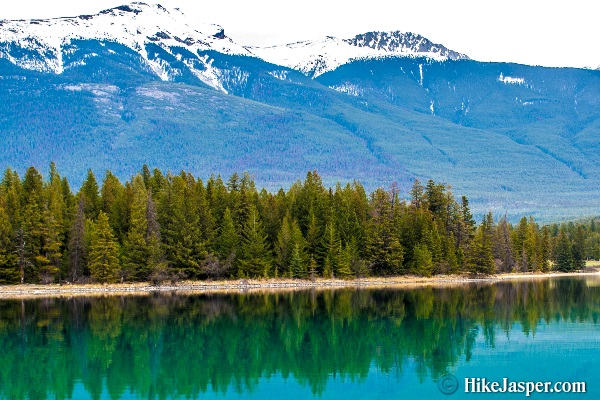 Lake Annette Loop Satellite View
Lake Annette Loop Hiking Trail Map